Welcome to A&N Construction, Inc.
We are an epoxy floor coating contractor based out of Ohio. We service facilities in and around the state of Ohio. Not only do we specialize in epoxy floor coating,  we also do general construction/ maintenance work. We have done a wide variety of jobs between the facilities we have worked in, from doing concrete work to repairing and replacing doors and bollards. We treat all jobs whether large scale or small with care and diligence, working in a swift but safe manner.
---
Floor & Wall Coating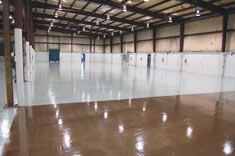 Epoxy, Urethane, Elasto-shield, Mat Lay Up/ Fiber Glass Systems. Industrial, Decorative and Wall systems.
Sponge-Jet Blasting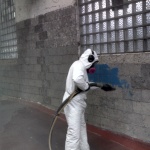 A solution for preparing surfaces near finished coatings, instruments and equipment.